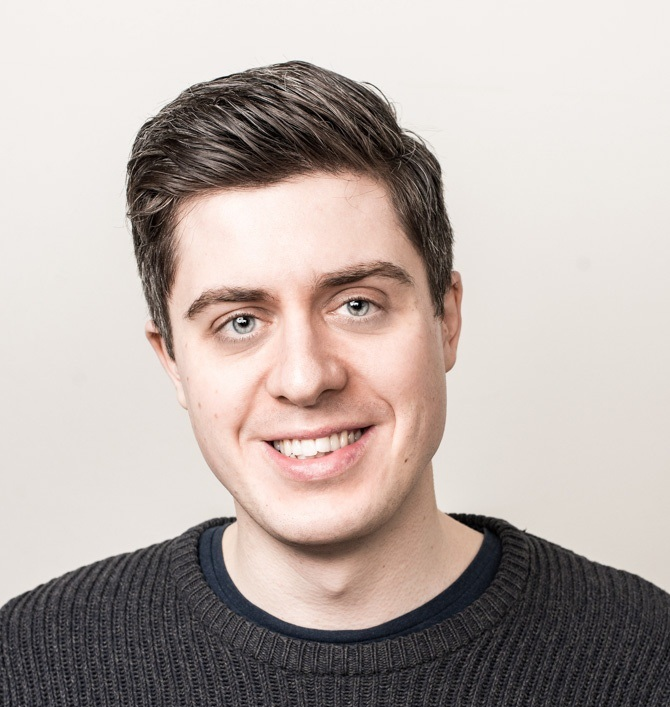 Anton Pustovoyt
UX designer
Klarna Core Banking
A collection of tools to modernize the world of banking.
New tools for a new era of banking
The core banking domain at Klarna had a mission to revolutionize the world of banking by offering simple, API driven, tools to handle transactions, accounts, cards and other services in an industry that is infamous for being slow to adapt new technology and methods.
I came in to take ownership of the design and user experience of the product that would collect all the banking tools being developed in-house in an easy to use and user-friendly B2B application that we called "Console".
The challenge
Klarna's core banking domain consists of about ten different teams, each working on a separate product that was to be part of the Console.
At the start, I spent a couple of weeks meeting with each team, understanding the challenges and functionality of their products. Each offering is unique in its own way, with different underlying logic and requirements, each having its own product owner and needs that would have to be met by the design.
During the project I had to facilitate workshops between the teams, organize meetings with each team's product owners, and plan the product's development.
It was an exciting challenge to piece it all together into one big picture that would become the Console, testing my management and design skills.

Wireframing the Console
After having gathered all the information from the teams and having a clear picture of the product offering, I was excited to dive right into testing my ideas out, and after a shorter research phase into competing offerings and the banking market, I started wireframing the product.
The wireframes were done in close cooperation with system architects and leads of each team to ensure that they met each team's needs.
The Console is a system for power users, often resulting in information-heavy pages which were an interesting challenge to transfer to a user-friendly design.
Adapting and iterating
While seemingly simple at first, the Console turned out to be a complex system, resulting in several iterations to fit each team's needs and requirements that changed as time progressed. Often new technical challenges popped up as I continued discovering the products that were to be implemented into the Console, requiring me to quickly adapt the design.
After another few weeks of work resulting in an approval from the internal stakeholders, I could proceed to the visual design, which needed to match Klarna's public image and brand. I utilized and expanded an existing design library for the task, trying to match the style while also innovating as many elements were not present in the existing library.
The final design of the Console can be seen below.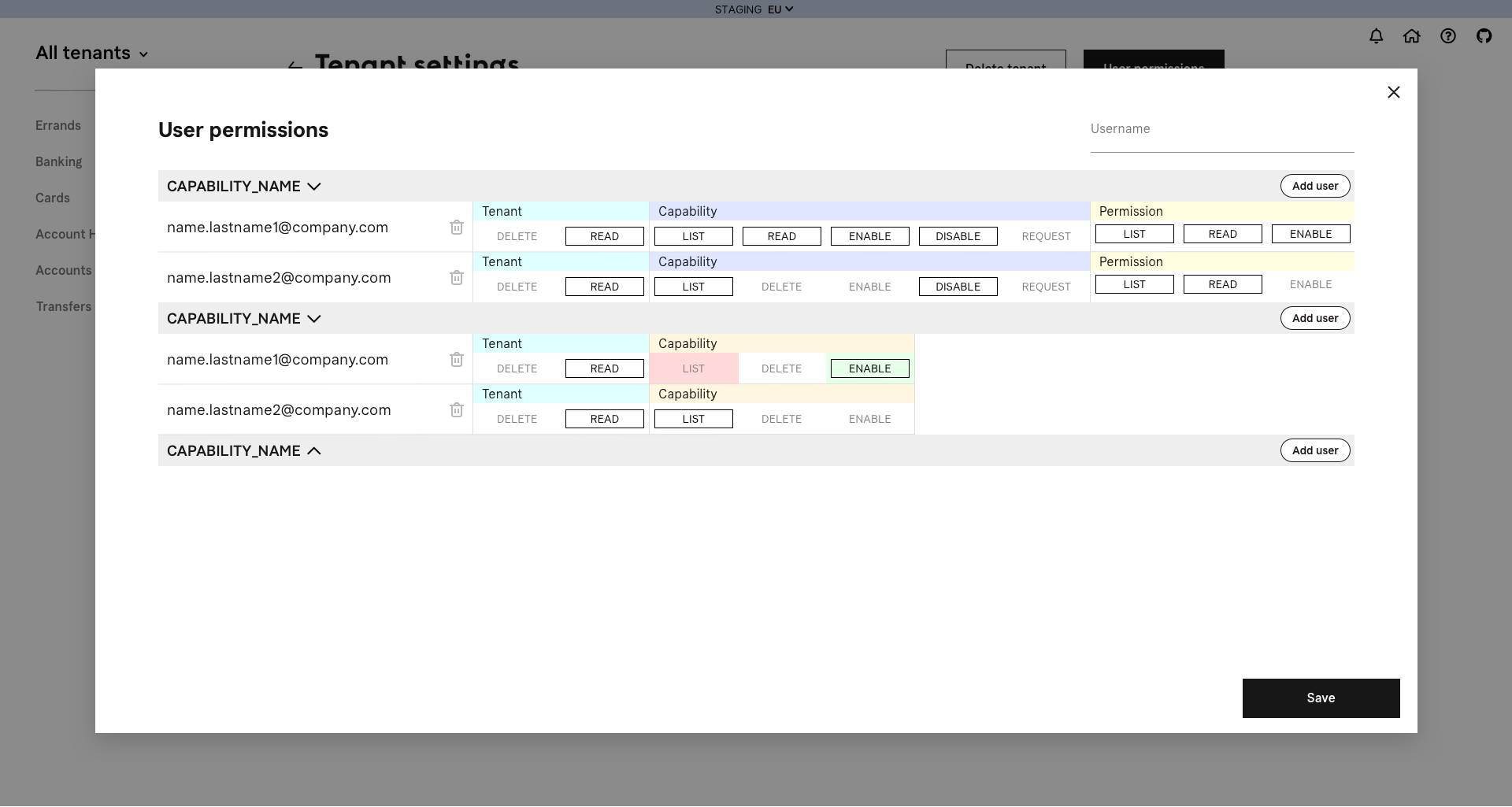 Details and complexity
Of course, the full design was not limited to the screens above. The full delivery included various error states, notifications, hover effects, navigation, user flow maps and more, to ensure that every step of a user's journey through the product was covered and accounted for resulting in a smooth experience.
Some interfaces of the Console were particularly difficult to figure out, such as handling of user permissions to the right, which were very information heavy as well as needing to be as flexible as possible, accounting for any amount of content.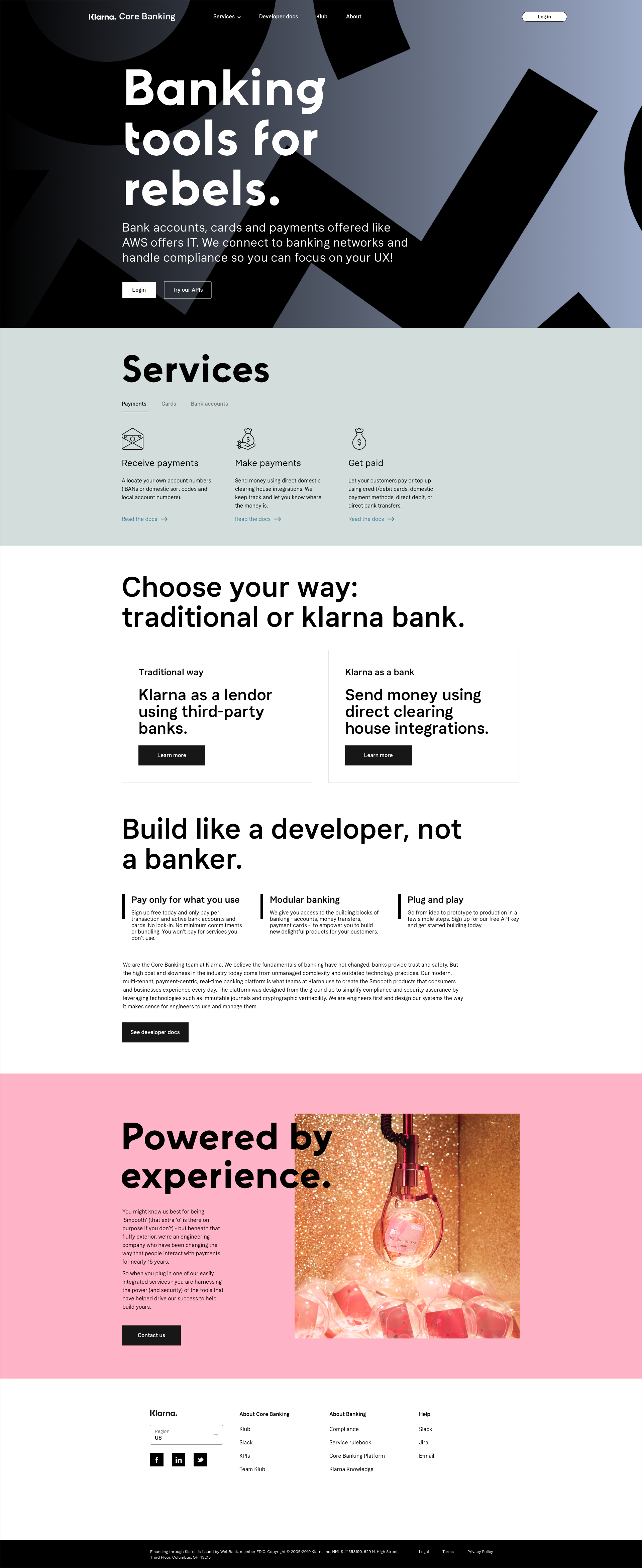 Communicating the product
As part of the process, I had to devise how Klarna would market its banking tools externally and internally, as there existed a challenge to easily communicate the complex offering.
From my research, I realized that the external and internal audience had completely different needs and existing knowledge, so I designed, and later developed in ReactJS, two different pages that were focused on marketing and communicating the Console.
Wrapping up
The console was an incredibly exiting project that allowed me to grow both as a designer and product owner, as I often had to manage and plan its development and features. Luckily, I was backed by a talented team that helped me see the project to reality and pushed me where necessary.
The console is currently live internally at Klarna, and will be externalized at some future point as Core Banking continues developing its tools.